February 7th, 2007 | by Eric Fidler | Published in East Campus, Other College Towns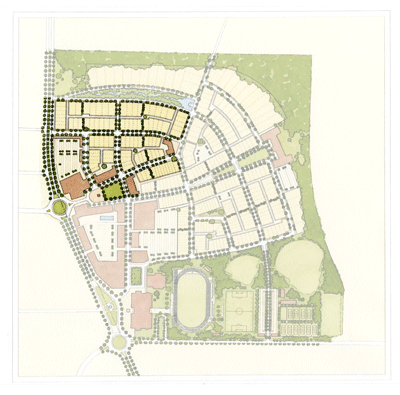 As we have reported before, the University of Maryland isn't the only university redeveloping its own land to make its campus more livable. Today the New York Times reports on central Arkansas's Hendrix College, which plans to develop 130 acres into an urban, mixed-use village. Their reasons for developing the land are similar to Maryland's motivation for the 38-acre East Campus site: there just isn't much to do in town.
Other similarities between the two college towns, though, are actually more interesting. First, both Maryland and Hendrix propose new urban developments that are located just a short distance from their respective downtowns rather than aiming redevelopment for the existing downtowns. Second, though the downtowns of both College Park and Conway, Arkansas, have sizable commercial districts, the amenities they both provide are considered woefully inadequate. Like the official plans for East Campus, Hendrix expects its new village (named "The Village at Hendrix", in fact) to attract not just students, but other people who seek an urban lifestyle and the quirkiness of traditional college towns.
Though half of all Americans and probably more than half of the college-bound live in suburbs, today's students, says Hendrix president J. Timothy Cloyd, want a change of scenery. As Cloyd frankly puts it, "You can't market yourself as bucolic."